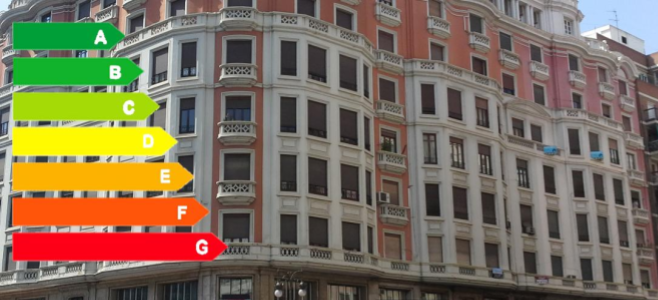 Energy certification
What is the energy certificate?
The energy performance certificate of a building reports on energy consumption and CO2 emissions from it as well as possible improvements for a more efficient operation.
With the development of racy certificate, we obtain energy label, showing marks obtained by a scale of values ​​ranging from A, the most efficient, to G, the less efficient.
When mandatory?
For sale or lease of a building or premises, and is obliged to show the label from the time it is advertised.
Decree 235/2013, of 5 April, which approves the basic procedure for certifying the energy efficiency of buildings
Who can do it?
It is the owner's responsibility to obtain the energy certificate for what should hire the services of a certifying technician.
certifiers public consultation technicians Valencia
The certifying technician should make visit to the property to make data collection envelope and its characteristics and systems for obtaining hot water, cooling and heating available.
Edició 1 (03.05.2017)
Done i APPROVED per
Soler Maigualida Falcó
maigua.soler.rehabi-li-tar.com